As a self proclaimed Genetics Nerd, DNA Day holds a special place in my heart!
Last year to celebrate the day, I shared a post about DNA configurations. I explained that DNA is a flexible molecule that can bend in different ways. It also has a beautiful cross-section, which was my inspriation for my Relevant Genetics logo.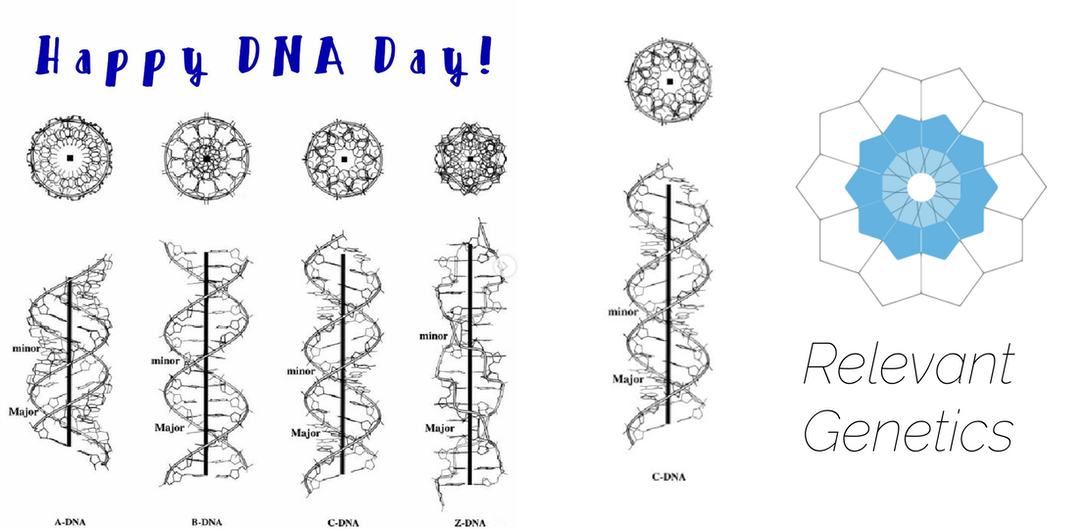 This year, I've taken those images of DNA and turned them into coloring pages that the whole family can enjoy. I think we all could use a little calming, nerdy activity right now.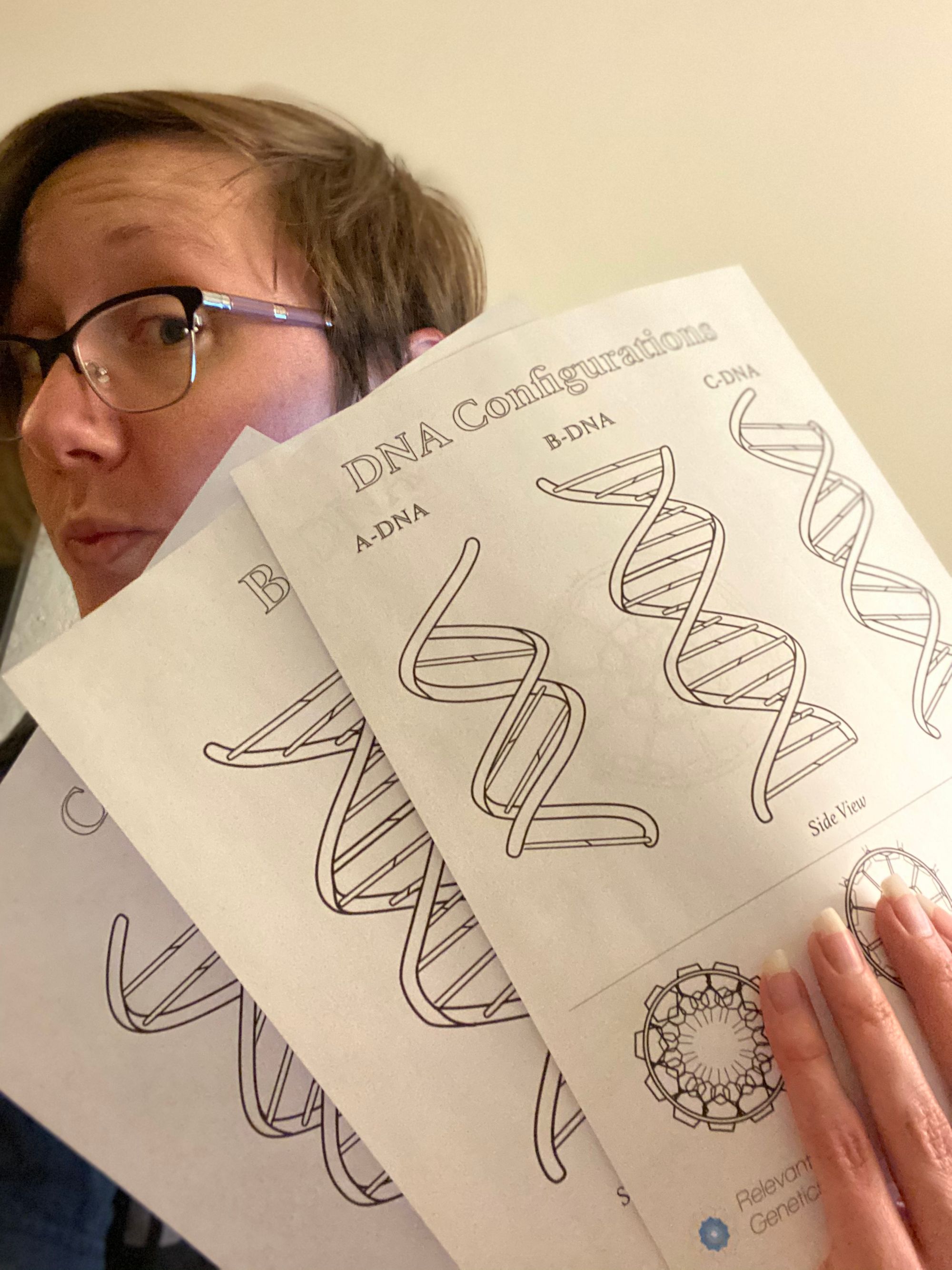 You can download the pages here. Don't forget to share your finished product (#DNAday2020 and #ShowOffYourGenes). I'd love to see your work!
A big thank you to Brianne Kirkpatrick of Watershed DNA for giving me the idea! You can read all about Brianne's DNA Day celebrations in her blog post, here.